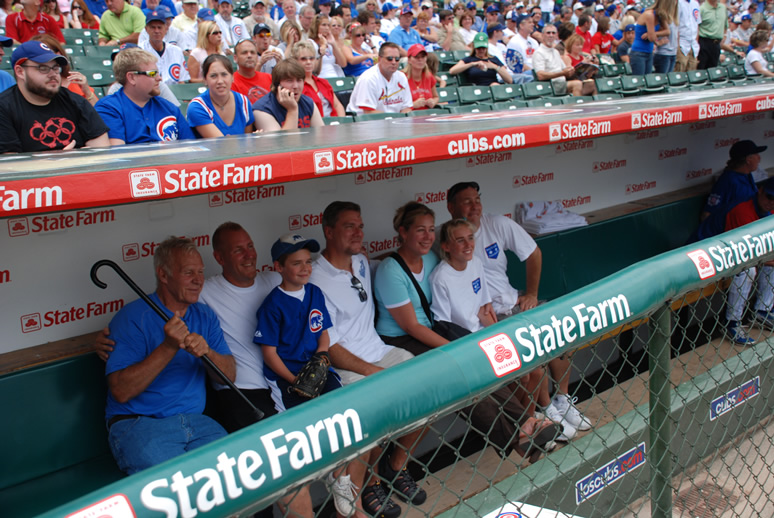 "Many have asked me about the "Stay Strong" wording on the back of this year's Foundation t-shirt. I have written about it in the past but am happy to share the story behind it with you again."
In October 2007, after Hank made a miraculous-like recovery from the initial onslaught of the fungal infection, he came home for a few days. You may remember the orange ribbons around the neighborhood and his appearance at the SMOW football playoff game. He was still very sick as his leukemia had resurfaced again and he was weak. Often he would sleep on the couch in the family room in front of the fire rather than go upstairs. I would sleep on the floor next to him and Uncle Joe would sleep on the other couch. Susan would get whatever sleep she could upstairs. We kept a urinal next to the couch so he did not have to walk to the bathroom. I woke up one night and looked at Hank sleeping on the couch, bathed in the light from the logs in the fireplace. His face was puffy from medications, his fluid pump was humming and he had no hair. Our beautiful boy was struggling with a sickness that he should not have had to face for 60 more years. I cried silently as I looked at him wondering how and why this happened to my son. He awoke shortly thereafter and had to use the urinal. Big Joe awoke as well to see if we needed help. Hank and I stood together as I braced him up so he could pee and he must have seen the tears still on my face. After he finished we continued standing, facing each other, leaning my forehead onto his fevered forehead. And he said to me: "Dad, stay strong. We are going to beat this thing." Hank was now the consoler, a young man who simply refused to quit. I could never have a more heartbreaking or prouder moment as a parent.
Until very recently, I always thought of Hank's words as inspiration to strengthen and console me for the days ahead during his lifetime, i. e. that his battle was far from over and we would triumph over leukemia and infection and he would be restored to health. I believe that was his belief and focus too.
But that did not happen. So was his admonition just empty words that should be ignored or forgotten since Hank died? Did it mean less because he did not triumph over his leukemia? I hope not. "Stay strong Dad, we're going to beat this thing" did not have a time limit attached to it. He did not say it would be beaten by Christmas or the next year. He never really said it would be beaten during his lifetime. Hank's words can be used as inspiration everyday we live even without him being here with us. His presence and spirit live with us and guide us as we continue the work of the Foundation that bears his name and as we live our everyday lives. Just recently, we received a copy of the proposal submitted by researchers to conduct the testing of the hypo diploid marrow samples one of which is Hank's. This testing will begin the important first step to determine how and why this cancer occurs and how best to treat it. Isn't that part of the battle Hank would have cared about? Hank knew the importance of teamwork and of the sacrifice of the individual for the team. Shortly after he relapsed, Hank told Steve Funkhouser, a cancer survivor whose own cancer had just returned weeks earlier, that he wanted to grow up and find out why this happened to him so he could prevent it from happening to others. While not the way we envisioned it, isn't that what our Foundation is striving to do?
To Stay Strong you must first Be Strong. Hank Schueler was Strong even when his body was failing him. He was Strong when his father was not and could no longer bear to see his firstborn child suffer the indignities of dying when his life was just beginning. Like a great teammate he encouraged us when the game looked lost. The game was not over and the game will never be over until our task is completed. And it is not just for Hank that we fight. For everyone in our families or circle of friends who fight cancer like Steve, or who face challenges of illness, or economic downturn, or who struggle to cope with the loss of a loved one or child we urge them, we urge each other, to "Stay Strong."
And so almost 500 "Strong" descend upon Wrigley Field this Saturday, August 29, 2009, to celebrate Hank who inspired us during his lifetime and continues to inspire us in his honor to never, ever give up and to always, "Stay Strong
Thank you all for your support..
Love, The Schuelers